PATRON
Colonel Brian L Carter OBE RM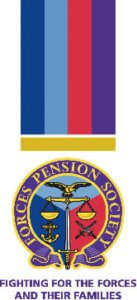 The Forces Pension Society
The Forces Pension Society is a not-for-profit membership organisation campaigning for the best possible Armed Forces pensions, seeking resolution of pension scheme injustices and providing an authoritative and essential Pension Helpline for our Members and their families.

Counselling Directory
Providing a nationwide database of qualified counsellors and psychotherapists. When you are going through a difficult time, it can be very easy to keep your worries to yourself and believe that you are the only one experiencing such painful feelings. While we all have our own ways of coping, information and support can make a huge difference.